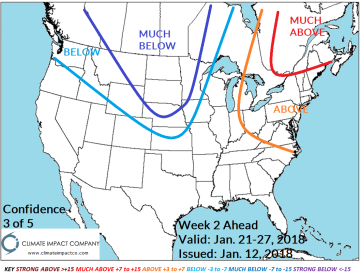 Comment: A little different look as the stratospheric warming over northwest North America very early in the period initiates more North America cold barreling southward into the Continental Divide. Ahead of the cold air mass a large area of above normal snowfall is likely. In the East the warmth remains forecast although more focused on the Northeast.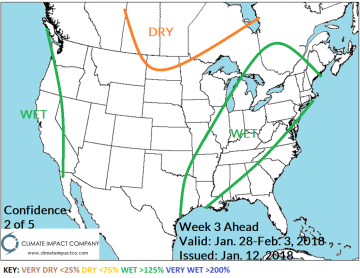 Comment: Cold stratosphere over East Canada supports mild weather in the eastern U.S. while the West Coast turns stormy along with the Ohio Valley.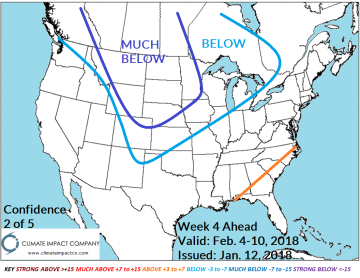 Comment: Widening snow cover invites cold.